Explore our investment solutions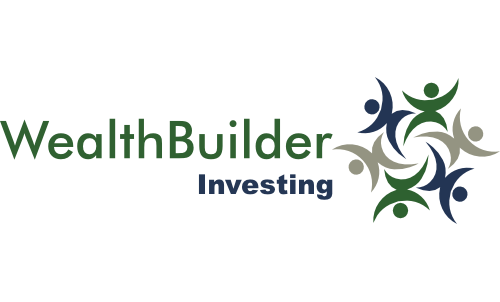 Investing with a dedicated advisor
Watch: Our risk management approach in action
Features
– Goals-based investing: retirement, college, major purchase
– Globally diversified portfolios
– Dedicated fiduciary financial advisor
– No commissions. Account minimum: $5,000
– Annual fee ranges from 0.40% – 1.50% based on the table below. Fee will be billed monthly in arrears  in 1/12 intervals and will be pulled from your investment account.  As an example, the monthly fee for the first assets under management tier ($0 – $499K) is $1.25/per $1,000 invested.
– Charles Schwab & Co., Inc. ("CS&Co"), a registered broker-dealer and member SIPC, will provide custody, trading and support services for your account(s).
Flexible and easy to use platform
Paperless Account Opening
Paperless account opening and transfers with just a few clicks
Auto Deposits and Transfers
Automate your investment savings and transfer from your external accounts
No Fees to Buy or Sell
No additional fees to buy or sell securities in your portfolio
Portfolio Rebalancing
We rebalance your portfolio at no additional cost to you
Download our Monthly Portfolio Profiles
Year-to-date results as of 12/31/20* 
Portfolio Risk Number 30-40*

12.03%

12.03%

Portfolio Risk Number 41-50*

16.80%

16.80%

Portfolio Risk Number 51-60*

20.75%

20.75%

Portfolio Risk Number 61-70*

19.91%

19.91%

Portfolio Risk Number 71+*

27.28%

27.28%

Strategic Opportunities Portfolio 73+ (min. investment: $50,000)*

27.93%

27.93%
**S&P 500:
16.26%

, **Bloomberg Barclays Global Aggregate:

9.20%

, **MSCI EAFE: 

5.43%
* Year-to-date results as of 12/31/20. All Performance and Return data is shown for a hypothetical portfolio and does not represent actual portfolio performance. Performance and Return data are net of applicable fund expenses, including management fees, but the performance and return data does not include the deduction of fees charged by MRA. Past performance does not guarantee or indicate future results. See ADV Brochure for disclosures, fees, risks and other considerations. Past performance is no guarantee of future results.
** Year-to-date results as of 12/31/20. Source: YCharts.