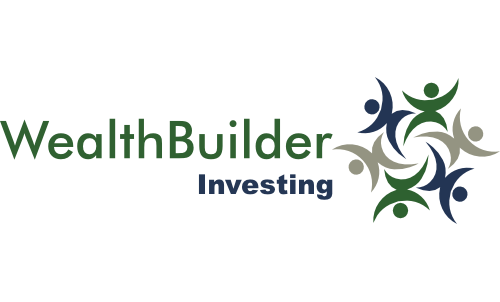 Explore our investment solutions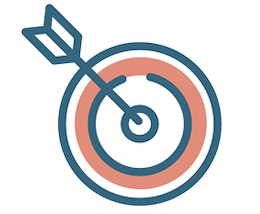 WealthBuilder Risk Number Portfolios
MRA Investment Committee ("IC") is responsible for the management process of the firm's WealthBuilder Risk Managed Portfolios (Exchange Traded Funds – ETFs)  and Strategic Opportunity Portfolio (all stock portfolio). Most investment committee members have over 20 years of financial services experience in managing portfolios on behalf of clients.
The IC employs a top-down approach to the investment management process and divides the investment portfolio approach into "core" (traditional asset allocation) and "explore" (tactical asset allocation) holdings. As clients move up in risk from one portfolio to another, their "explore" allocation increases compared to their "core" allocation.  
Minimun Investment: $5,000
WealthBuilder Crypto Blockchain Portfolio
The WealthBuilder Crypto Blockchain Portfolio offers exposure to equity securities in the emerging industries of cryptocurrencies and blockchain technologies. The Model portfolio focuses on ETFs that invest in companies involved in the cryptocurrency markets, blockchain solutions, innovative data sharing technologies and digital transformations in fintech, healthcare & supply chains.
 Disclaimer: Not a direct investment in cryptocurrencies such as Bitcoin or Ethereum. Appropriate for Aggressive Risk Profile.
Minimun Investment: $5,000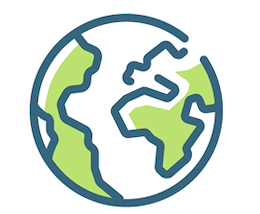 WealthBuilder ESG Portfolio - All Equity
This Model offer exposure to companies that exhibit Environmental, Social and Governance (ESG) characteristics. Our ESG-focused Model Portfolio emphasizes best-of-breed positive-impact ESG ETFs or stocks to create globally diversified equity portfolio. The model surround an ESG-adherent core with satellites that capture differentiated ESG themes. Check out the WealthBuilder ESG Portfolio  IMPACT REPORT. 
Minimun Investment: $5,000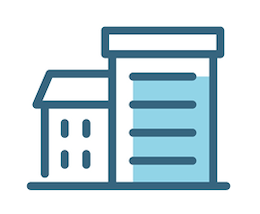 Alternatives
MRA Capital Partners' flagship "Lighthouse Fund", is a High Yield Asset Backed Portfolio. The fund focuses on high yielding, current income investments in both debt and preferred equity and makes Private Debt interest-only loans, secured by both commercial & residential real estate nationwide. Available to accredited investors.
Minimun Investment: $100,000

Open and fund your account with just a few clicks. Account minimum: $5,000.
Watch: Our risk management approach in action
Features
Internet-based investing for specific goals: retirement, college, major purchase
Globally diversified ETF (Exchange Trade Funds) portfolios based on your risk tolerance and time horizon
Automated account transfers/withdrawals
Fully digital account opening and servicing (open an account in just a few minutes)
Account Manager access via email, phone or text (no dedicated advisor)
No commissions. Account minimum: $5,000

*Annual fee: 0.65%. Fee will be billed monthly in arrears in 1/12 intervals and will be pulled from your investment account. As an example, the monthly fee is $0.54/per $1,000 invested.

Charles Schwab & Co., Inc. ("CS&Co"), a registered broker-dealer and member SIPC, will provide custody, trading and support services for your account(s).
Flexible and easy to use platform
Paperless Account Opening
Paperless account opening and transfers with just a few clicks
Auto Deposits and Transfers
Automate your investment savings and transfer from your external accounts
No Fees to Buy or Sell
No additional fees to buy or sell securities in your portfolio
Portfolio Rebalancing
We rebalance your portfolio at no additional cost to you
MRA Wealth Management
Annual Fee Range 0.40% – 2.00%*
Investment Advisory Services provided for an annual fee based on the total assets in the accounts under management and case complexity. Case complexity is determined by a combination of meetings per year, number of goals and net worth structure. Service includes:
Dedicated Financial Advisor. Most of our advisors have over 20 years of industry experience.
Asset allocation / portfolio construction advice for investments under management by MRA
Investment policy statement and full access to MRA Investment Committee's portfolio holdings
401k / 403B investment advice and trading through RetirementBuilder service
Number of meetings/check-ins per year: typically from TWO to FOUR (based on your situation).
*The advisory fee is for services we provide, as well as clearing and custodial services provided by the custodian. The account holder is responsible for the advisory fee. The fee is paid incrementally on a monthly basis in arrears, and debited from your account or another payment method indicated by you. The advisory fee does not include the fees and expenses applicable to investment funds, and the additional costs for ancillary services provided by the custodian. Pricing is subject to change. For more information regarding the advisory fee and other costs associated with the program, please review our ADV Brochure.