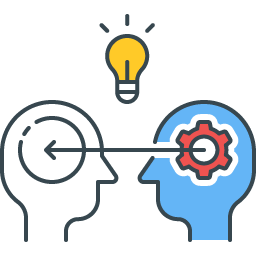 Business Services
Price based on your business needs

"The time to repair the roof is when the sun is shining."

John F. Kennedy
Let's talk
End the chaos of running your business by yourself.
Get it done with 

SmallBizExecs
Need Insurance for your Business?

ess?e
Shop Online for Insurance




Industries Supported
Mercantile/Retail
Appliance stores, Beauty Supplies, Beverage Stores – Liquor and Wine, Building Materials, Clothing/Wearing Apparel-Retail-Clothing, Convenience Stores, Department Stores, Drugstores, Florists-Retail, Electronics Stores, Home Improvement and Furnishing, Event Planning, Florists, Furniture Stores, Hardware Stores, Grocery Stores and Supermarkets, Life/Career Coaching, Jewelry Stores, and more. 
Processing & Service
Beauty Parlor & Hair Styling Salons, Barber Shops, Call Centers, Graphic Design, Nail Salons, Occupational Therapy, Personal Training, Photography, Tailoring, Veterinarians, Yoga Instruction.
Professional Services
Accounting Services, Administrative Management and General Management Consulting Services, Advertising Agencies, Banking, Business Associations, Architecture, Business Consulting, Building Inspection Services, Claims Adjusting, Engineering Services, Interior Design Services, Landscape Architects, Marketing Consultants, Offices of Lawyers, Real Estate Agencies, Tax Preparation, and more.
Artisan Contractors
Clock Making and Repair, Electrical Contractors, Floor Installation Services, Glass Installation, Handyperson, Landscapers, Painters, Plumbers, Finish Carpentry Contractors, Painting and Wall Covering Contractor (interior), and more.
Workplace Financial Wellness
In today's tight employment market, business owners are challenged with providing value-added benefits to their employees in order to remain competitive. Enter MRA's Workplace Financial Wellness Program. This is a complimentary service available to employers and employees designed with our mission to simply financial services across generations.
 With MRA's Workplace Financial Wellness Program, employers can add a powerful employee  program to their business' benefits package. Program highlights:
Financial Planning
Free financial planning portal

Complimentary consultation with a seasoned financial advisor

20% discount on subscription-based financial planning services

Educational workshops on financial planning topics
Wealth Management / Retirement
Reduced Wealth Advisory fee for Employers and Employees

Retirement plan consulting and set-up: SEP IRA, 401K, Roth 401k, Pension

20% discount on subscription-based final planning services

Educational workshops on financial planning topics
Tax Services
20% discount on personal or business tax preparation

Complimentary second-opinion consultation with CPA
Contact us today to build a complimentary a totally customized Workplace Financial Wellness Program for your business.