Please click below for a video containing our Fourth Quarter 2022 Investment Committee Update.
As always, every quarter we review the performance of each portfolio holding and try to best determine the future favorability of each position. With that methodology applied, we find that we will be making changes to the portfolios based upon our outlook. Here are the removals and additions that the committee is implementing.

In our WealthBuilder Risk-Based Portfolios we are making the following sales and purchases:  

SELLS:
EWZ – Brazil iShares  

BUYS:
GCOW – Pacer Global Cash Cows Dividend ETF
SRLN – SPDR Blackstone Senior Loan ETF    


In our Strategic Opportunity Portfolio, we are making the following sales and purchases:  

SELLS:
IP – International Paper
KEY – Keycorp Inc.
MS – Morgan Stanley
MTB – M&T Bank  

BUYS:
TSLA – Tesla
WM – Waste Management
AMZN – Amazon
HUM – Humana
SYY – Sysco
ELV – Elevance Health Inc
AXON – Axon Enterprises    


In our Dividend Focus Portfolio, we are making the following sales and purchases:  

SELLS:  
IP – International Paper
MPW- Medical Properties Trust
MTB – M&T Bank
T – A&T  

BUYS:
DVN – Devon Energy
CCI – Crown Castle    


An item we would like to update you on is that we are updating the WealthBuilder Risk-based Portfolios names to more accurately reflect the asset allocation of the portfolios. The renaming is as follows: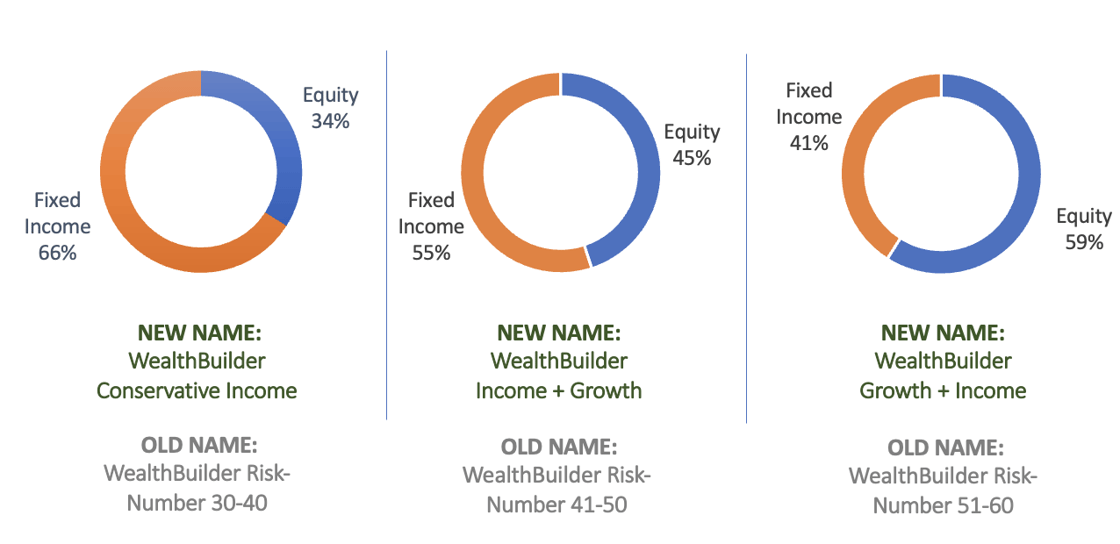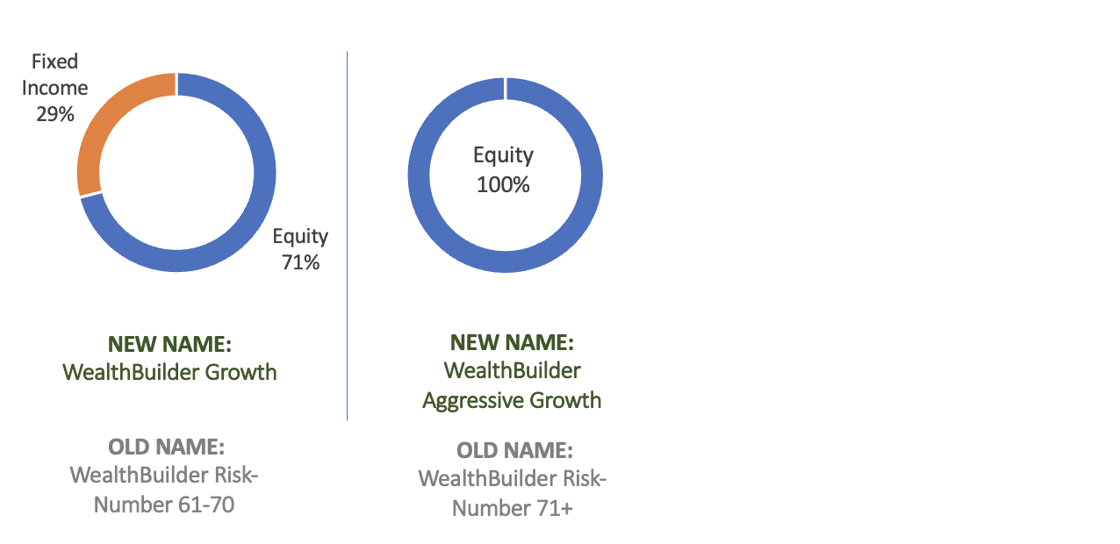 If you would like to have a discussion regarding any of the changes we have made, please reach out to your advisor and they will be happy to share our philosophy and methodology behind the portfolio changes.
Advisory Services are offered through MRA Advisory Group, a Registered Investment Adviser. This information was developed by Broadridge, an independent third party. It is general in nature, is not a complete statement of all information necessary for making an investment decision, and is not a recommendation or a solicitation to buy or sell any security. The investments and strategies mentioned may not be suitable for all investors. Past performance is no guarantee of future results. Nothing herein, nor any attachment, shall be considered to constitute (i) an offer to sell, nor a solicitation of an offer to purchase, any security, or (ii) tax or legal advice.